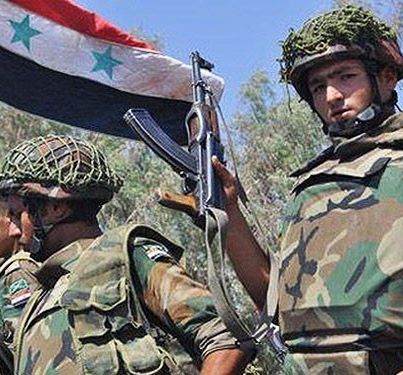 During the last few weeks, the Syrian army attained a great progress in the battlefield and regained many areas, Al-Manar TV correspondent reported.
Aided by the Popular Committees, the Syrian army regained the Prophet Mando strategic hill in Homs countryside, and dominated over the military supply lines that lead to Homs and al-Qussayr on the sides of Tel-Kalkh and Al-Qaa.
Moreover, the Syrian army retrieved tens of villages in Qussayr countryside; the most important are Al-Borhania and Sakarja. Some villages east and west Assi River were also recaptured. Consequently, the Syrian Army tightened its control over the entrances of Qussayr city.
In Homs, the Syrian troops were able to impose control over many regions that were considered militants' strongholds, restore security in Feraaya, strengthen their deployment in Khaledeya and Baba-Amru, and distance themselves from threats of militant groups.
In Damascus countryside, however, the Syrian troops were able to tighten the ring around the gunmen in east Gouta, severely siege Darya, and restore security in Jdaydet Al-Adem.